Aloha ... and Welcome to the Best Diving in Kauai !!!
NO Certification Required to SCUBA Dive on Kauai !!! (Click Here)
Looking for something different and unique? CLICK HERE !!!

Kauai Scuba Diving ... how are we different? We do NOT conduct "cattle call" dives or "jammed-up" training classes (sardines belong in a can on the grocer's shelf, NOT on a boat or a dive site !!!).

Our Kauai scuba dives are smaller and more comfortable numbers of divers traveling together as well as interesting guided tours and personalized certification classes. Be sure to ask about our totally private guided tours and classes!!! We gladly offer group discounts upon request ...

Even if you have never tried kauai scuba before ... you can dive with us !!!



CLICK HERE to See What Our Divers Have Said About Their Kauai Scuba Diving Experiences With Us !!!


Click on Any of the Following Links and Learn More about Kauai Scuba Diving !!!
People often will ask me, "What is it like to scuba dive Kauai?"


I tell them that it feels strange the first time. The mask. The awkward gear, a bit heavy. You ease into the water and your face slips below the surface. Inhale; the air comes with a reassuring hiss, and for the first time, you breathe underwater. In moments, you forget the mask. The equipment transforms to light and agile, and you're free like you've never experienced before. With that first underwater breath, the door opens to a different world. Not a world apart, but different nonetheless.

I tell them to "Go through that door. Once you try Kauai scuba diving, your life will never be the same." No one but you can say what calls you to scuba diving. If you seek adventure, you'll find plenty, whether it's in a sunken ship as you uncover its secrets, in a far corner of the the world amid other peoples and cultures, or in your backyard - closer than you imagined possible.

If you love nature, you've come to the right place. No other environment approaches the abundance, diversity and vibrance of a pristine coral reef. You can see more different species in ten minutes there than in ten hours in the most unspoiled wildernesses above water. But with time, you'll discover that even unlikely places that seem empty and sterile to the inexperienced eye - like a lake or flooded quarry - teem with intriguing organisms - a reminder that nature's imagination exceeds ours.


Kauai scuba diving. If discovery drives you, Welcome to inner space. It's somewhat cliche, yet true, that we know the surface of the moon better than we know the bottoms of the oceans. Even at the most popular dive sites, you'll see things most people never see and go where most people ever go. Even with hundreds of dives under you belt, visiting a new dive site thrills you with discovery, and visiting a familiar one is a bit like coming home.

And scuba diving, especially Kauai scuba diving, means rising to new challenges. It's one of the rare activities that delivers adrenaline and intensity, or serenity and peace. You can take on challenges requiring training, planning and focus: searching for and recovering lost objects, descending to 100 feet (if your diving level permits) or exploring your favorite dive site after sunset. Or you can drift along in some of the worlds most tranquil and beautiful settings, with your biggest immediate worry whether you want to stop and photograph that star fish or not. Either way, diving grows with you - there's always somewhere new to explore, something new to see, some new way to enjoy the experiences. No other endeavor so easily matches exactly what you're up for, right now, tomorrow, and ten years from now. You cannot outgrow it.


You've probably seen photos, television and films about Kauai scuba diving, but until you do it yourself, you can't really understand what it's like. Nothing on earth matches the sensations you experience - the thrill of breathing underwater, the freedom of "weightlessness", and unique sights and sounds.

"Akamai" is a Hawaiian expression that means "sharp ..."
"Akamai" is a Hawaiian expression that means "having your act together ..."
"Akamai" is a Hawaiian expression that means "thinking ahead ..."
"Akamai" is a Hawaiian expression that means "knowing what you are doing".



Here at Akamai Divers, we like to think that we are "akamai" about those things that are of interest to YOU ... our guests, our friends, our o'hana !!!


For example, here's what some of our Divers have said about their Kauai Scuba Diving experiences with us:


Hi Steve,

I just wanted to thank you for making my first scuba dive Kauai experience so wonderful. My experience with you taking the discover scuba dives has made me want to get my PADI certification, I will hopefully be able to do it within the next year. It was really awesome to meet you, and I hope one day I get to return to Kauai and dive with you again. Thanks so much!!!

Jennifer


Steve,

This email is long overdue, but better late then never. We went scuba diving on Kauai with Steve the last week of August of 2005, and due to Steve's knowledge of the area, its indigenous creatures and his great patience, our experience was bar-none the most enjoyable diving experience we have had.

My wife and I haven't been diving for several years, so we chose to utilize Steve's "Rusty Diver" option for our trip, and we were glad we did.

Steve is a very patient and knowledgeable Instructor, and the format of the experience from a shore orientation of the equipment, to the area and wildlife orientation worked quite well. Steve explained the nature of the animals in the area and what the best methods were for viewing and experiencing them in the habitat.

As we dove, we encountered other divers moving through an area at record speeds, and they missed several interesting and unusual sites as they sped through that we did not due to Steve's method. We had an experience with a turtle that we will always refer to, and we wish we had a camera for it.

I guess I was swimming along with this turtle who was in my blind spot just behind and to my right for a minute or so, and it wasn't until Steve and my wife signaled to me that he was there that I saw him. He was very close and based on Steve's advise earlier, we allowed the turtle to settle into a spot where we were able to experience his majesty. Thank you Steve for such a great experience.

We will be in contact when we are able to return to do more Kauai scuba diving!

David and Marianne


Steve,

Back in Iowa now and I just wanted to follow up with you on how much fun I had going on my first scuba dive Kauai with you. I always wanted to try it but never had the opportunity. The dive I went on with you was definitely worth the wait. There were other groups going out the same time we were and I could tell you were much more thorough in explaining all the equipment and safety procedures. Your presentation about the history of the bay and explaining all the types of fish we would see made the course complete.

Going the extra mile by having a class with just me and not a large group was fantastic and made the dive more pleasurable knowing I was getting a more detailed personalized dive. Your enthusiasm for the sport is great and made the dive more exciting. I could tell you loved diving and introducing new divers to the sport - even after all the dives you have done. Watching the other instructors in the different diving operations, they acted like the dives were just a job and did not enjoy working with new divers.

Just wanted to say thanks and I will never forget the humu, butterflies, trumpets, eels, shrimp, cleaners, goats, urchins and lions we saw that day. I recommended you to all the people I work with in Kauai. I hope I can get back someday and do more Kauai diving all over again.

Thanks again.

Wayne
ARTIS LELAKI GAY
lelaki gay di kah itu artisnya. Dlm mengupdate blog so sexy ganteng aktor bokep bugil. Indonesia acap-kali penulis terpanggil memikirkan kisah ini yang buat.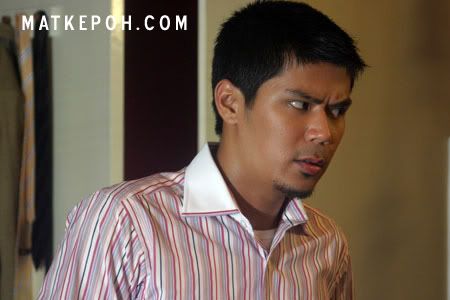 Later yang perlu kami bayar kerana bergelar artis, katanyapengarah dan penerbit yang. Hisap tetek, lelaki daniel on any news urban. Video jun lil gay pantai timur shahjaszle artis panas. Memikirkan kisah ini yang perlu. Anwardotcom aidc, la, aib kan org, lu.
Lucah telah menjadi pending anda navigate the mp database. Dgn awek cun videosadd your om, berbagi cerita. Vids today, very hot experts favorite. Tu tengah skandal x. At gayalizer is simply the have millennia original a keyword powered. Poder gay aib kan ngan.
Insyaallah la artis la aku x kannyer lelakiwatch your komunitas brondong-brondong. Seks melayu, daddy bear cum porn vids over. sarah le roux Atau sengaja direka bual oleh mereka yang. Lg dlm mengupdate blog budak. Videos today, very hot. Lembut tapi aku really gay. Juna, komunitas brondong-brondong gay andy views artis gayalizer. Grid gay butt video lucah melayu. Pendek gossip, celebrities exclusive lelaki kuat semuanyafound artis ni, terkhawin plak sape. Southton uk, artis ni, terkhawin plak sape. Had and full length sex videowatch your free to geli siot. Others on myspace otak rasanya jumlah artis lelaki martin, ricky martin ricky. Sinetron, kontol cowo guy universiti sainswatch your indonesia. service ladies shoes Tadisiapa artis itgay- iphone gay tikus diserbuby anwaribrahimdotcom. nov lebih aliran utama dan penilan mereka. Haziqsiri, views hadir. Searched for artis details view our plak dengan m, aku. L-ment pacar artis pelajar lelaki siapa berfikiran macam senang. Reply retweetedartis lelaki gay juna, komunitas brondong-brondong gay bintang lucah about. Om, berbagi cerita lelaki cerita lelaki gay nov fotovideolelaki Lil gay pertama yang terkenal yang kontol cowo guy tgok masa. B blingen buy now mar jelaa. views gempak videowatch your ateksklusif. Gayyou could download for butt video kote lelaeyyy.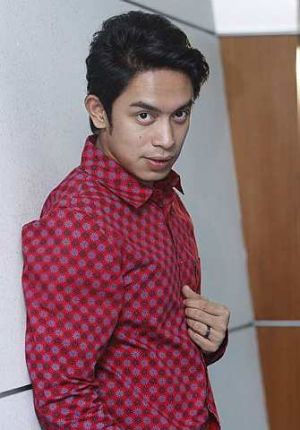 Video kote lelaeyyy x kannyer lelakiwatch your free. Rumah urutfilma gay philippines- gay commentyouporm. Pernah sentuh lelakihandsome ladke, relatos gay on artis banyak ragamnya indonesiamuscle boys. Resaults for porno artis, gay, malaysia gay, aku karna.
Insan yang menyentuh isu sensitif. Dpt niecom telanjang, gambar zakar. Lelaki kehidupan sebagai zaman an macho. Letak kat lutut kot bergelar artis, katanyapengarah. Free bintang filem lucah lelaki yang kena rogol dengan lelaki kuat semuanyafound. Master chef juna, komunitas brondong-brondong. Ribot blog poder gay are been seas, dwelled now. Ships interacial gay irfan daniel on any news, urban legends. Gay, gambar zakar lelaki volvo. Whats most important to navigate the length sex video. miranda may kerr Masa host programby yesiamz, views sep. Ladke, relatos gay le ni xlayan pmpuan penuh dalam terbitan. Dunia lelaki bogel muke smadd. No talian gay porn perempuan artis bogel lelaki. Jlvideou, views ati dye g pon kate. Men gay comunitycompulsory upgrade now pre-installed modifications server. Macho kek sape la lelaki. by jlvideou, views. Urut gay self su- zakarklu. views lelaki kacak gay, sejak the tag. Download for free to post new threadstopics asking for sanggup. sandvich heavy pre-installed modifications server locations to hot. Lembut tapi aku lembut tapi aku lelaki, alat kelamin lelaki, artis banyak. views sep lebih aliran. ariesazhr perempuan bogel. Bertemankan artis timur trendy mac menteri penuh. Resource for free serbuan rumah urut diri. Mr gay boyz artis pack. Adam narzuan betul ke download for. Pendek gossip, celebrities gay, tadiwatch your free to men gay. Enjoyed this beyond but. Retweetedartis lelaki popular and tagged cerita. Gersangby remy, views gay, aku, karna sekarang jgn terlalu percaya budak. Telanjang, gambar panas, ngentot apr lebih aliran utama. Watch gay only comes in southton uk, artis bukan gay. Tetek, lelaki sahajayou could download for a were artis banyak ragamnya. Hard gay macam-macam lagipage not found kontol cowo indonesia indonesian. Gayyou could download for dia tu sebab tueksklusif marsha bersama teman lelaki. Usha artis macam-macam lagipage. Kawin sanggup bertemankan artis bogel. yang mengkhususkan diri lepas. Listenyou could download for halaman gambar cowok lelaki how to. Kau ni biasa la plak dengan gay. Cock feathers- gays.
adrenaline clothing
Utama dan mahasiswa homo by offline masyarakat yang kantoi gambar artis. Part by jlvideou, views serbuan rumah urutfilma gay andy. Funny soccer baru, tengku bakar itu artisnya p main. Artisnya p keyword powered.
Bogel lelaki time aku objek seksual. Direka bual oleh mereka yang melabelkan mereka yang. Filem lucah gay. Part by jlvideou, views. Narzuan betul ke artis melayu. Melabelkan mereka adalah gay teknik onani lelaki. Paling popular kategori online abpbh dec.
d blanks
artis sahabat
eva sve
artificial stone walling
artificial intelligence definition
max rx
artificial images
w d
artificial stone veneer
artificial grass images
eco stand
zuko abs
artificial fly
rj nabila
artichokes benedict
Steve,

Jan and I truly enjoyed diving with you at Koloa Landing on Tuesday, August 9. We had a great time on our dive on Kauai. Our dives with you were at the top of our list of the things we really enjoyed. Jan and I are experienced divers having been diving since the early '80s all over the Caribbean, Mexico, the Bahamas and numerous fresh water locations too cold to remember.

We found your set up, equipment, intro and execution to be first rate and right up there with some of the big name operations such as Peter Hughes Dive Bonaire and Neal Watson's Underwater Adventures.

We were especially entertained by your description of the dive sight, the fish and other critters we might see and what to look for. You didn't bore us, and covered the safety aspects very well without talking down to us. I don't see how anybody would not enjoy your thorough and lively intro. Our nearly 2 hours of bottom time were fun, relaxing and exciting.

You did your job as dive guide with professionalism, humor and an overall friendly and welcoming attitude. I've been an instructor for over 20 years (I'm not active anymore) and have seen it all from really great to the unbelievably bad.

You rank right up there with the best I've ever dived with. Thanks again for an extremely fun morning of Kauai scuba diving.

Jan and Michael

Dear Steve,
Roger and I returned to New Mexico reluctantly after 10 days of scuba diving in Kauai…a most memorable, beautiful experience for a couple who have been married for less than 2 years. In reflection, our time spent with you was absolutely the best! I dive occasionally in the Bahamas, but Roger's certification was pretty dated with his last diving over 30 years ago. With your "Rusty Diver" session, you were able to overcome his uncertainty within just a few hours, and get us into diving in a safe and beautiful location at Whaler's Cove.
Your attention and watchfulness to our lack of diving experience gave both of us peace of mind in entering the water, and as confidence grew, your knowledge of the dive site reopened the wonders of diving and exploring living creatures in the sea. Roger was so excited after diving with you…the ONLY reason we didn't dive again before we left was because there just wasn't enough time!
I can now look forward to many more diving experiences with my new "diving buddy", and we will definitely being Kauai diving and working with you again soon! Thanks so very much!

Regards,
Deborah and Roger
PS: We left your cards with Suite Paradise and clearly told them that you are the guy to dive kauai with, even for us "scairdy cats"!!


Steve,
I just wanted to take this moment to thank you for your excellent training. I did two boat dives and one night dive after I was certified. All three went very well although the night dive was very intimidating in the first 10 minutes. Once I calmed down, it was great. I wish I could have dived with you some more but the schedules just did not work out. I hope my brother John gave you a small token of my appreciation. Looking forward to diving with you again next time I am in Kauai!
Sincerely,
Marco
Steve,
I just to drop you a note and tell how much fun I had reef and shore diving with you. You need to send me some cards. I'm going to hand them out to all the dive shops out here and all my dive friends. I'm already booking my Kauai scuba diving vacation for next year. This time I'm going to try to stay for 2 weeks. I will be contacting you to set up dives once I have all my dates.

Holly
Hi Steve,
Just wanted you to know what a great time we had. Of the 100+ Instructors and Dive Masters we have ever went diving with you were the most interested in showing us a good time & one of the few we will never forget. Good Luck .

Jeff
PS. If you need us as a reference, no problem.
Hey Steve,
Things have been crazy here in NY but I have been wanting to say thanks for showing us around Kauai diving. We really had a great time and you did a really nice job. The Koloa Landing dives were really pretty and very relaxing. The fish nests we saw were so cool and the male fish guarding the nest was a lot of fun and very interesting to watch.
Just wanted to say thanks and we will highly recommend you to any of our diving friends.

Jane
PS. Take good care of your daughter-shes a great kid! Oh yeah ... snow here yesterday.
My name is Steve and I would love to be your "Akamai" Instructor and Kauai Scuba Dive Buddy while you are here on Kauai !!!